Project Description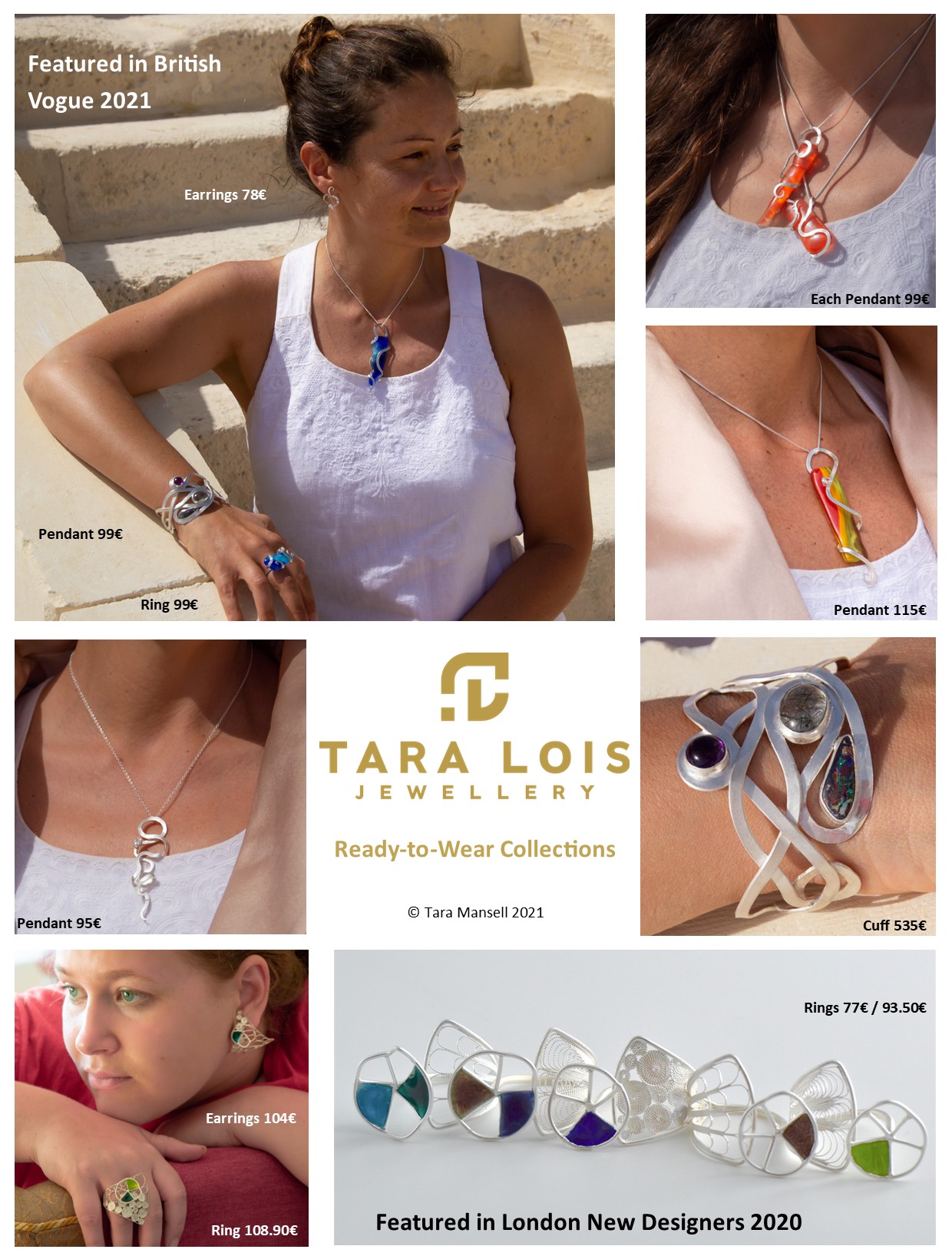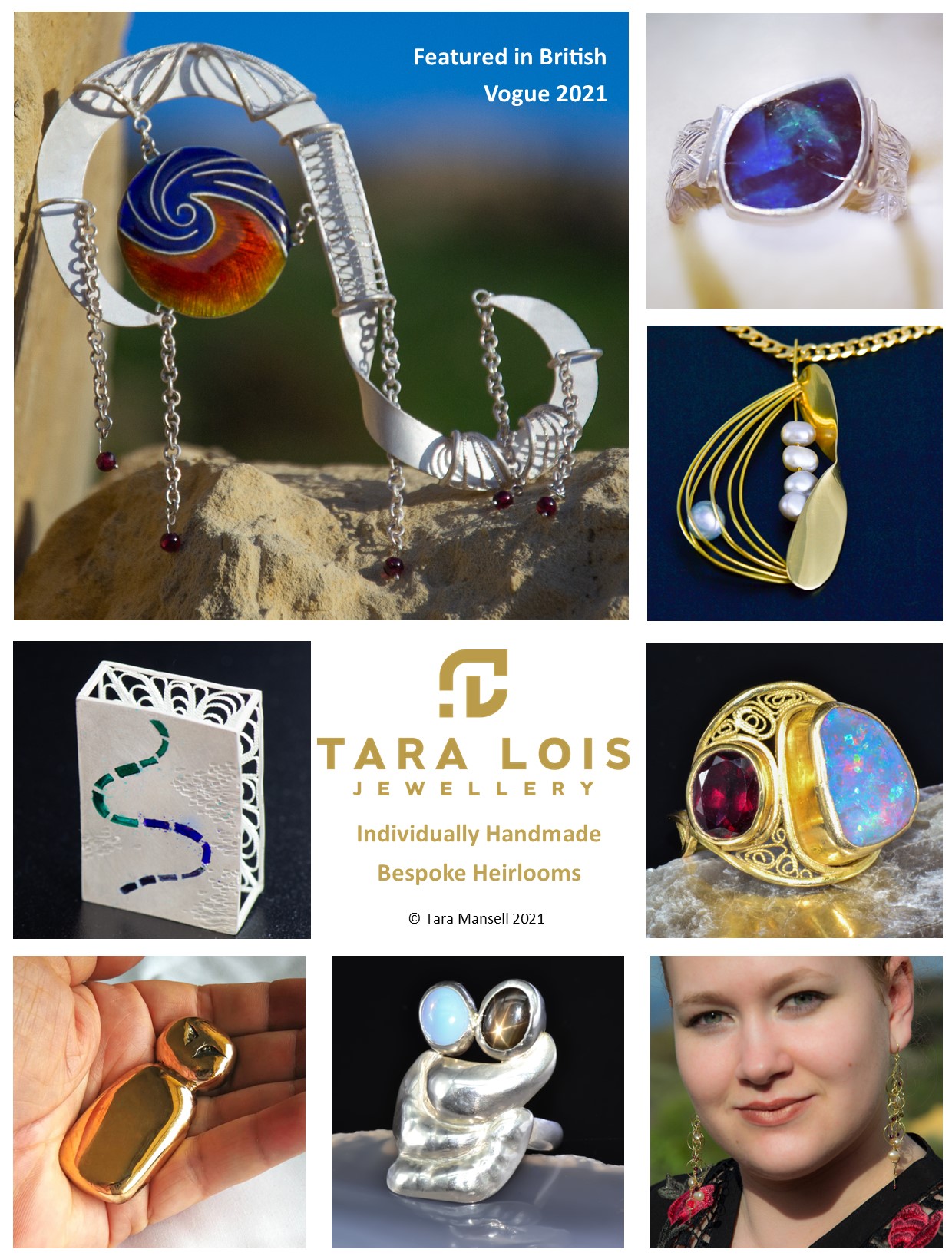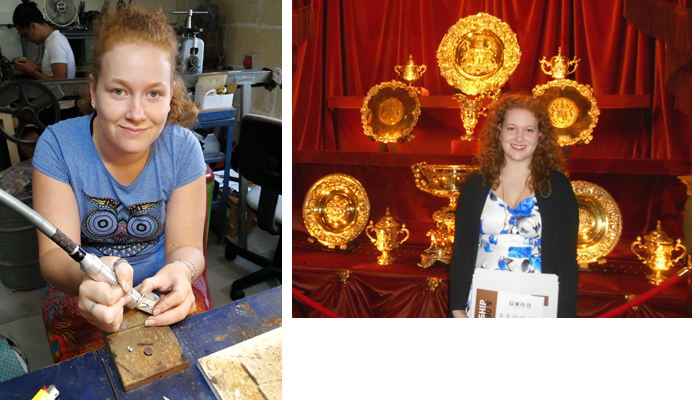 Tara Lois has won international awards for her jewellery designs and for excellence in craftmanship, the most important of which is a Goldsmiths' Craft & Design Council Award. Her work featured in British Vogue in a focus on emerging jewellery designers, as well as in the London New Designers Exhibition.
Most of the year Tara Lois designs bespoke jewellery for a wide range of clients. Every design is as personal and unique as the feelings, memories and emotions her clients want her to capture. She then creates these heirlooms in precious materials including gold, silver and gemstones, by hand.
Once a year she designs and makes a collection of handmade one-of-a kind ready-to-wear jewellery, which often includes traditional Maltese elements, whether it is filigree or Maltese glass.
Tara Lois stands out because she has both a degree in Jewellery & Metal Design as well as being trained in traditional fine jewellery making in France, London, Scotland and Malta.
Her sculptural design style is multicultural; blending a very broad skillset which includes Maltese filigree, extremely difficult vitreous enamelling techniques, silver chasing, silversmithing, engraving and stone setting.
Sustainability is important to Tara Lois and where possible she uses recycled metals, reclaimed gemstones from antique jewellery, manufactured gemstones and lead free enamels. Her packaging is also sustainably sourced and handmade.
Tara Lois Jewellery has a growing international reputation with sales in Malta, France, the UK and to a jewellery collector in New York. The business was a finalist in the Creative Business Cup in Malta for creative start-up businesses. We are passionate about training local jewellers and your order will help us achieve that.
Contact & Shop:
Malta/WhatsApp: +356 79797200  France:  +33 6.28.51.26.23  UK: +44 7577 549495
Website:  https://www.TaraLoisJewellery.com
Instagram: @Tara_Lois_Jewellery
Facebook: https://www.facebook.com/TaraLoisJewellery/