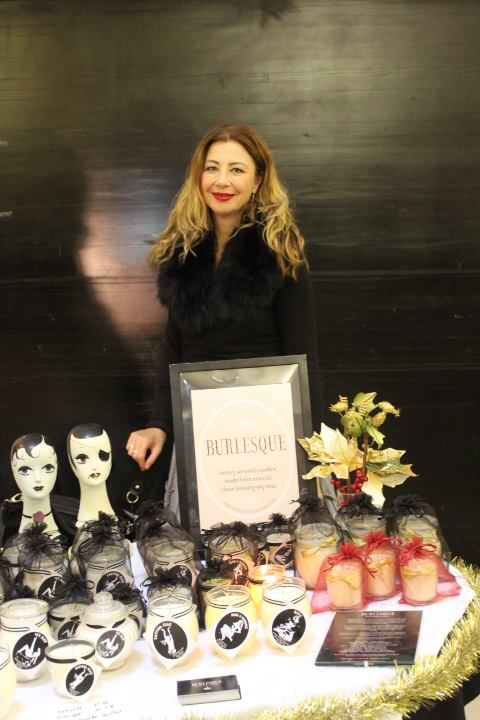 Name: Jo Monte-Bello
Company name: Burlesque Candles
Brief description of my product:
LUXURIOUS TRIPLE SCENTED CANDLES. Made from 100% clean burning soy wax, free from artificial ingredients, petro-chemicals and paraffin. Organic lead free cotton wick. Approx 50 hours burning time.
Burlesque Candles are hand made from a unique blend of exotic fruits, flowers and spices, made from natural essential oils and candle fragrance, each one depicted by its very own Burlesque Dancer.
Why I love participating in Malta Artisan Markets:
Malta Artisan Markets are a well run organisation which offers it's stall holders a variety of exciting locations, and its patrons, the best local, handmade products Malta has to offer.
Jo's little quote to inspire someone to follow their dreams:
"Just as a candle cannot burn without fire, men cannot live without a spiritual life." ~ Buddha