Maltese culture, like the Maltese language, is a melange of different influences from different cultures who have at some stage of Maltese history occupied the Maltese Islands. Visitors have included Phoenicians, Romans, Carthaginians, Arabs, Normans, Turks, Italians, Knights of St John, French and British. This vast array of cultures has influenced Malta's arts and crafts leaving us a legacy of traditional arts and crafts and artisan foods including amongst others filigree jewellery, lacemaking, weaving and honey and which today influences the contemporary artisan products that we offer in our Malta Artisan Markets.
For the visitor it is worth noting that many souvenir shops in Malta also stock other souvenirs produced in other countries and it has been known that some will label products as Maltese whereas in fact they have been shipped in from the Far East.
The Malta Artisan Markets has a strict policy that only local artisans producing in Malta can participate in the market. The visitor can meet the artisans in person at their stalls and discuss their work and know they are buying an authentic Malta produced artisan product.
Shopping at Malta Artisan Markets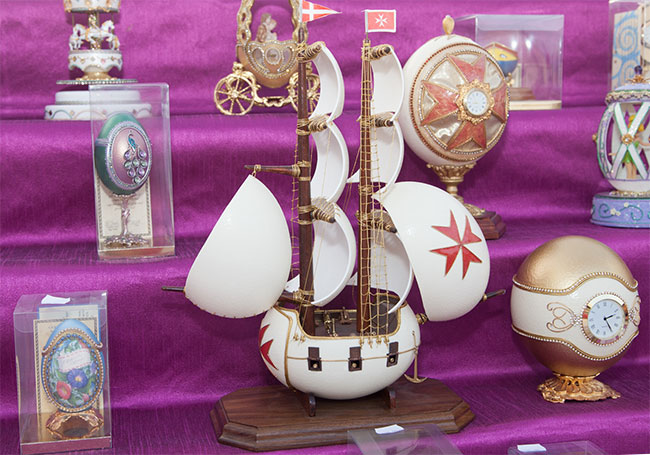 Visitors to Malta Artisan Markets can find a wonderful range of inspiring ideas and pieces created by local artisans living and working on the Maltese Islands. The pieces suit all ages and pockets from jewellery, egg-art, fashion, candles, original art pieces, prints, children's toys, weaving and woodwork. Also the market offers a good selection of local Artisan food products some of which can be consumed on site at tables and chairs provided which are set up solely for your comfort and to encourage you to make a day of it!
Explore the stalls and meet the artisans who will happily discuss their passion 'work'!