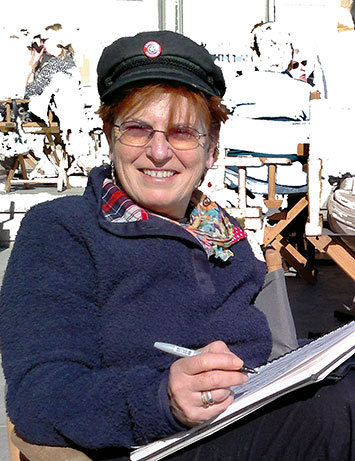 Name: C.S. Lawrence
Company name: C.S. Lawrence
Brief description of my product:
I produce a variety of original art in acrylic and mixed media depicting vibrant landscapes and seascapes of Malta, urban street scenes of Valletta and the Three Cities, portraits, as well as prints and greeting cards.
Why I love participating in Malta Artisan Markets:
Being a dedicated full-time artist, my work requires that I spend a lot of time working in my studio alone. The Malta Artisan Markets give me an opportunity to get out there and meet people who may not have visited my studio. Besides creating a stronger sense of community among fellow artists and artisans, the markets are a great opportunity for networking, socialising and sharing my passion for art with other art lovers.
Caroline's little quote to inspire someone to follow their dreams:
"There are seven days in the week and someday isn't one of them."