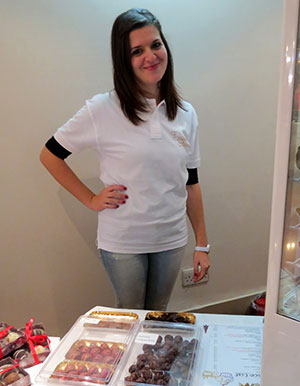 Name: Christina Desira
Company name: Desirably Yours
Brief description of my product:
We offer a variety of goods, however, our main focus is on our freshly made handmade chocolate. We offer a variety of pralines and truffles, from the more common ones like caramel and gianduia, to the more unique ones such as Cherry and Raspberry and Marc de Champagne. We also offer gluten free and sugar free products.
Why I love participating in Malta Artisan Markets:
The Malta Artisan Markets provide local artisans with a chance to showcase their products in a welcoming environment, making every event a unique experience. I, personally feel that such markets are beneficial for both the artisans and the customers as they are being offered a genuine, high quality local product.
Christina's little quote to inspire someone to follow their dreams:
I follow the quote: "If you dream it, you can achieve it". A dream might not easily become reality, but if you work hard and do not give up, it can be achieved.