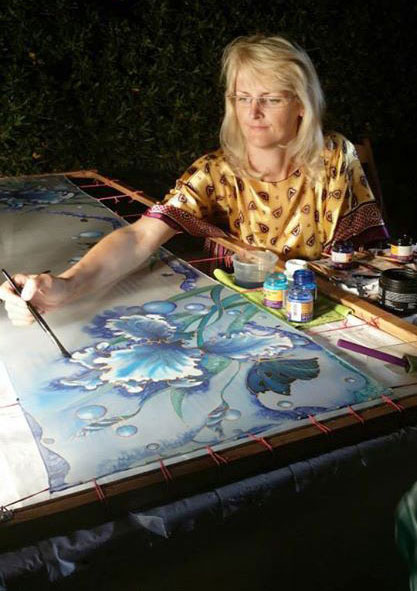 Name: Rosita Gasiunaite
Company name: RG Silk Sensations
Brief description of my product:
Hand painted silk items
Why I love participating in Malta Artisan Markets:
It gives me the opportunity to meet Malta's best artisans and a clientèle that appreciates artisan-ship in a very well organised setting.
Rosita's little quote to inspire someone to follow their dreams:
Listen to your heart and express what it tells you in your work. Believe in yourself and be original in your work!