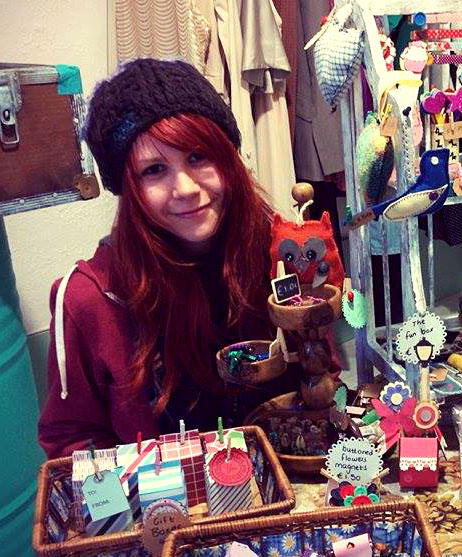 Name: Christina Gruppetta
Company name: Kiki's Creations
Brief description of my product:
I currently specialise in creating plushies, jewelry, gift boxes, papercraft creations, perler beads creations and more..
Customers are welcomed to express any ideas or suggestions regarding the creation they want to buy (i.e. you can choose any colour scheme, beads, fabric etc..). These ideas will be kept in mind whilst hand making the creation. This ensures that the product will be liked. The item can also be packaged as a gift in a fun gift box. All creations are made with 100% love and I think that this is what makes Kiki's Creations so special!
Why I love participating in Malta Artisan Markets:
Kiki's Creations was driven by my passion for art, crafts and creativity.This love towards arts and crafts started out as a hobby in my free time. The passion grew even stronger when I started making creations to give out as gifts, surprising relatives and friends. Since then, the idea of sharing my work with other people started cropping up. Malta Artisan Markets made this dream come true!
I love participating in Malta Artisan Markets because they are organised in a professional way and these give me the opportunity to share my work with others. These markets also allow me to get to know people who share the same hobbies and passion 🙂
Kiki's little quote to inspire someone to follow their dreams:
"It always seems impossible until it's done!" ~ Unknown